Break free from Hormonal Contraceptives: Defeat Acne, Mood Swings and more for Pill Recovery, through Yoga & Detox.
Are you at a crossroads, considering stepping away from hormonal contraceptives or already off the pill, but now grappling with unwelcome issues like erratic periods, distressing acne, hair loss, or unpredictable mood swings?
I want you to know that your well-being is our priority. The hormonal roller coaster induced by birth control can cause not just physical symptoms like nausea, headaches, weight fluctuations, and breast tenderness, but also emotional turbulence and intimacy challenges.
But here's the good news: You have the power to reclaim your body's natural rhythm and live harmoniously. Our personalized program seamlessly combines the therapeutic power of yoga and detoxification to cleanse your system, reawaken your cycle, and invite a renewed sense of balance into your life.
Join us in this transformative journey towards embracing your body's innate wisdom and experiencing the freedom of a healthier, happier you.
You deserve nothing less than a life of wellness and empowerment.


10th September - 10th October 2023
Reset is only open for one month! Sign up today before doors are closing again!
We're looking forward to start this journey with you together.
Helena & Mika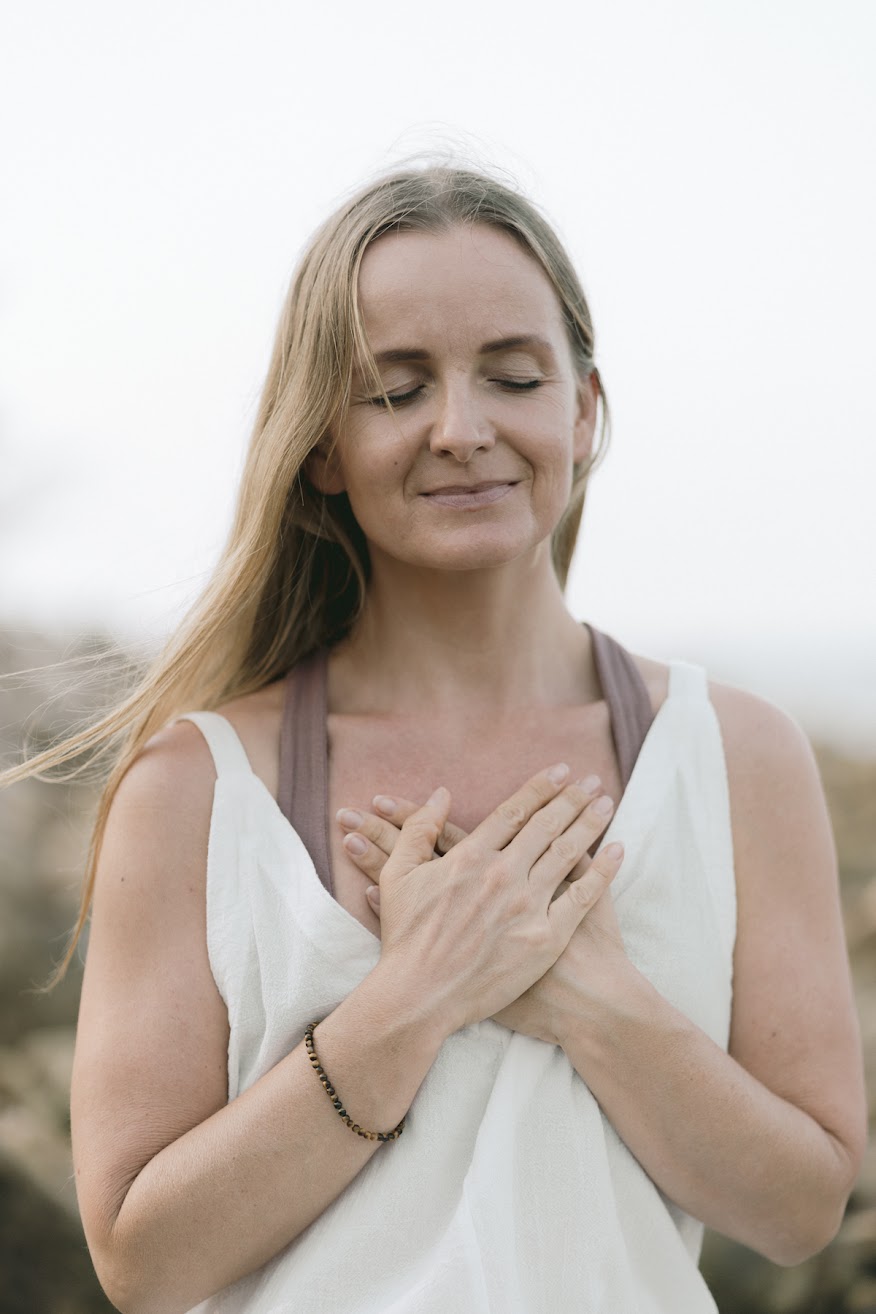 If you're curious about your feminine power and how it's influenced by your hormones and menstrual cycle, this is the right course for you.
Learn more about your body and it's natural rhythm.
In this course, you'll learn about the science behind your menstrual cycle, the hormones that drive it, and how they affect your physical and emotional well-being.
You'll discover the power of your cyclical nature and how to harness it to create a life that feels more aligned with your values and desires.
Especially if you don't have a regular cycle right now, you'll benefit from this course.
We'll help you understand the reasons behind irregular cycles and provide strategies for promoting hormonal balance and overall wellness.
We believe that every woman deserves to feel empowered and connected to her body and her feminine power. That's why we've created this course to help you tap into your natural rhythms and unlock your full potential.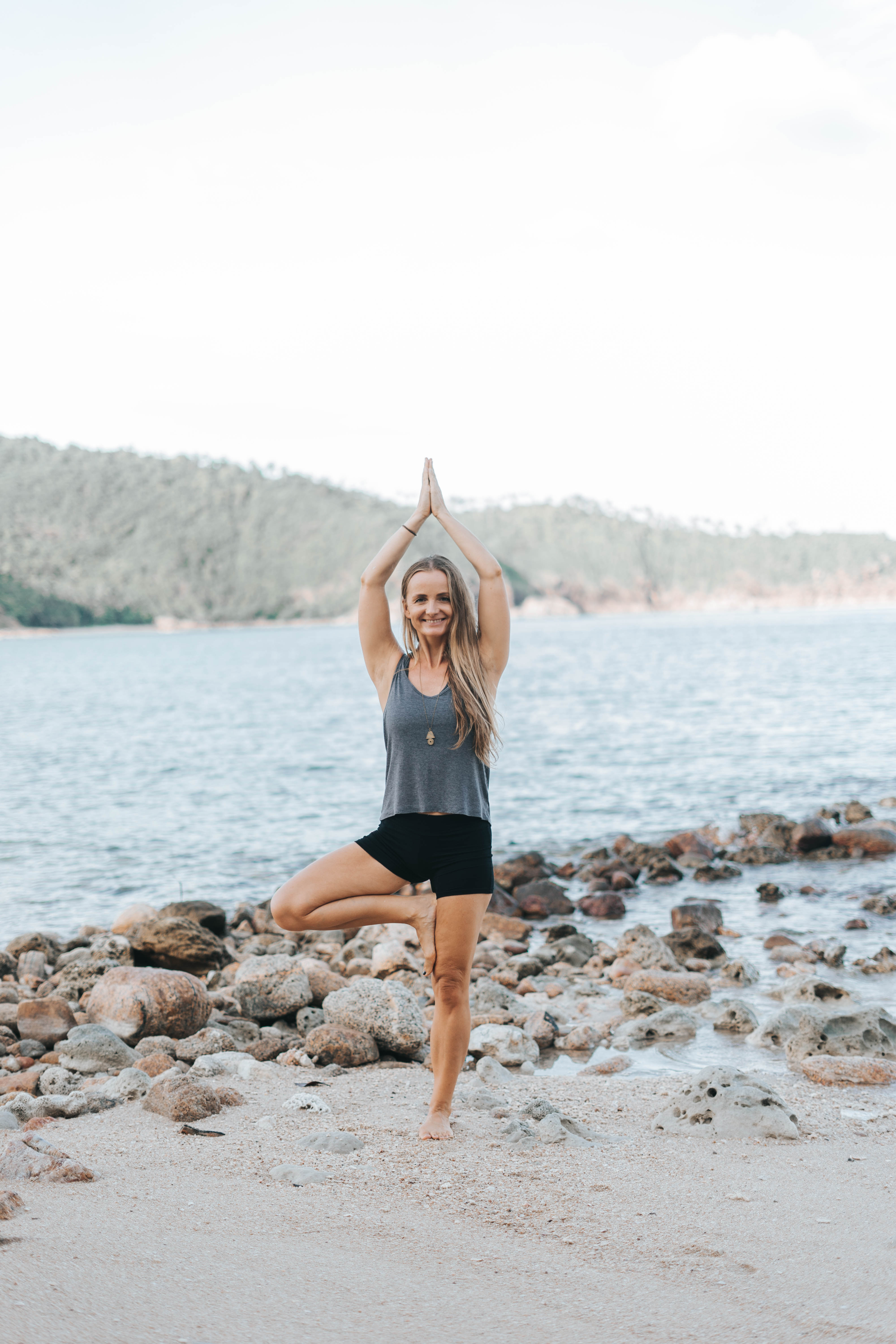 The program that is tailored to the different "seasons" of your menstrual cycle or moon phase.
Each phase of your cycle brings with it unique energy and needs, and we've created a series of yoga and movement classes that are specifically designed to meet those needs.
Whether you're in your follicular phase and feeling energized and ready to take on the world, or in your luteal phase and in need of some gentle self-care, we've got you covered.
And the best part? You can practice these classes at your own pace and in your own time.
In addition to the yoga and movement classes, we also offer Hormone Yoga and a variety of breathing and meditation techniques to help you connect more deeply with yourself and your body. These practices can help you to reduce stress, improve your mood, and cultivate a greater sense of inner peace.
By learning to tune in to your body's natural rhythms and needs, you'll develop a deeper connection with yourself and step into your full potential for a well-balanced life.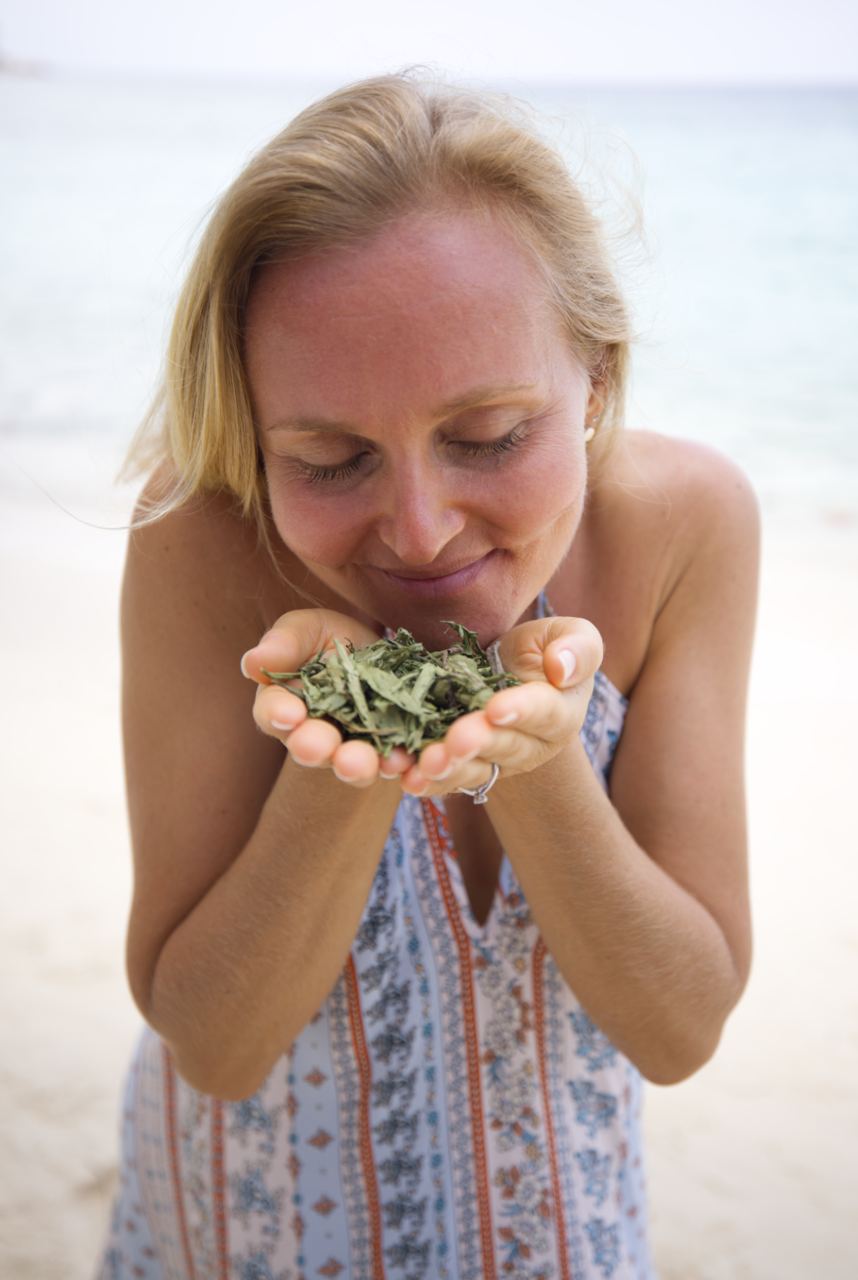 Detoxification & Homeostasis

Our body constantly has to deal with environmental toxins, unbalanced hormones as well as physical and mental stress. All of this creates acidity in our body, which is the reason for illness, chronic diseases and unhappiness.
Natural healing relies on the body's Homeostasis (balance) which is crucial for the survival, as it ensures the proper functioning of cells, tissues, and organs, allowing them to maintain overall health.
Learn what toxins are and how to avoid them. Support your body with a species specific diet and natural removal of toxic substances.
Experience the power of mother nature through supplementary herbs, assisting the detoxification process. Help your colon to get clean and restore a vital balance for optimum health. Create healthy habits.
Here's what you can expect:
Welcome to our comprehensive online course, designed to provide you with all the knowledge and tools you need to optimize your menstrual cycle and hormone health. Here's what you can expect to find in our engaging and informative curriculum:

☾ Cycle and hormone knowledge: You will learn the basics of the menstrual cycle and how hormones impact your body and overall health.
☾ Moon phases and lunaception: Discover how the lunar cycle can impact your menstrual cycle and how you can use this knowledge to optimize your health.
☾ Information about the pill and other contraception methods: Learn about different types of contraception and their potential impacts on your hormone health.
☾ Inner seasons of a menstrual cycle: Learn about the four phases of the menstrual cycle and how you can adapt your self-care routines to each phase.
☾ 1 live call with Hormone Health Coach Mika: Get personalized guidance and support from an expert in hormone health.
☾ 5 yoga classes: Access five different yoga classes specifically designed to support your hormone health and menstrual cycle.
☾ 4 meditation and breathing techniques: Learn techniques to help you manage stress and balance your hormones.
☾ Hormone yoga therapy guidance: Discover a specific yoga practice designed to balance hormones and optimize menstrual health.
☾ 1 live call with detox specialist Helena: Ask questions and gain insight into how detoxification can support hormone health.
☾ Cleanse and detox: Learn what toxins are and how to avoid them and how to support your body with a specific diet. How you can start to detoxify your body and what to do.
☾ Guidance on how to avoid toxins: Learn how to reduce your exposure to toxins in your daily life and create a healthier environment for your body to thrive.
☾Tailored safely and effective detox program including food plan, dietary recommendations, juice cleanse and different other protocols, such as heavy metal, colon cleanse and liver flush.
☾ Juice Recipes and herbal recommendations to bring the body back to homeostasis: Discover how specific herbs and foods can support hormone health and balance.
☾ Masterclass with guest tutor Jamie on the natural fertility awareness method: Gain insight into how to track your menstrual cycle and identify your fertile window for natural family planning.
Start: 10th September
Reset is only open for one month!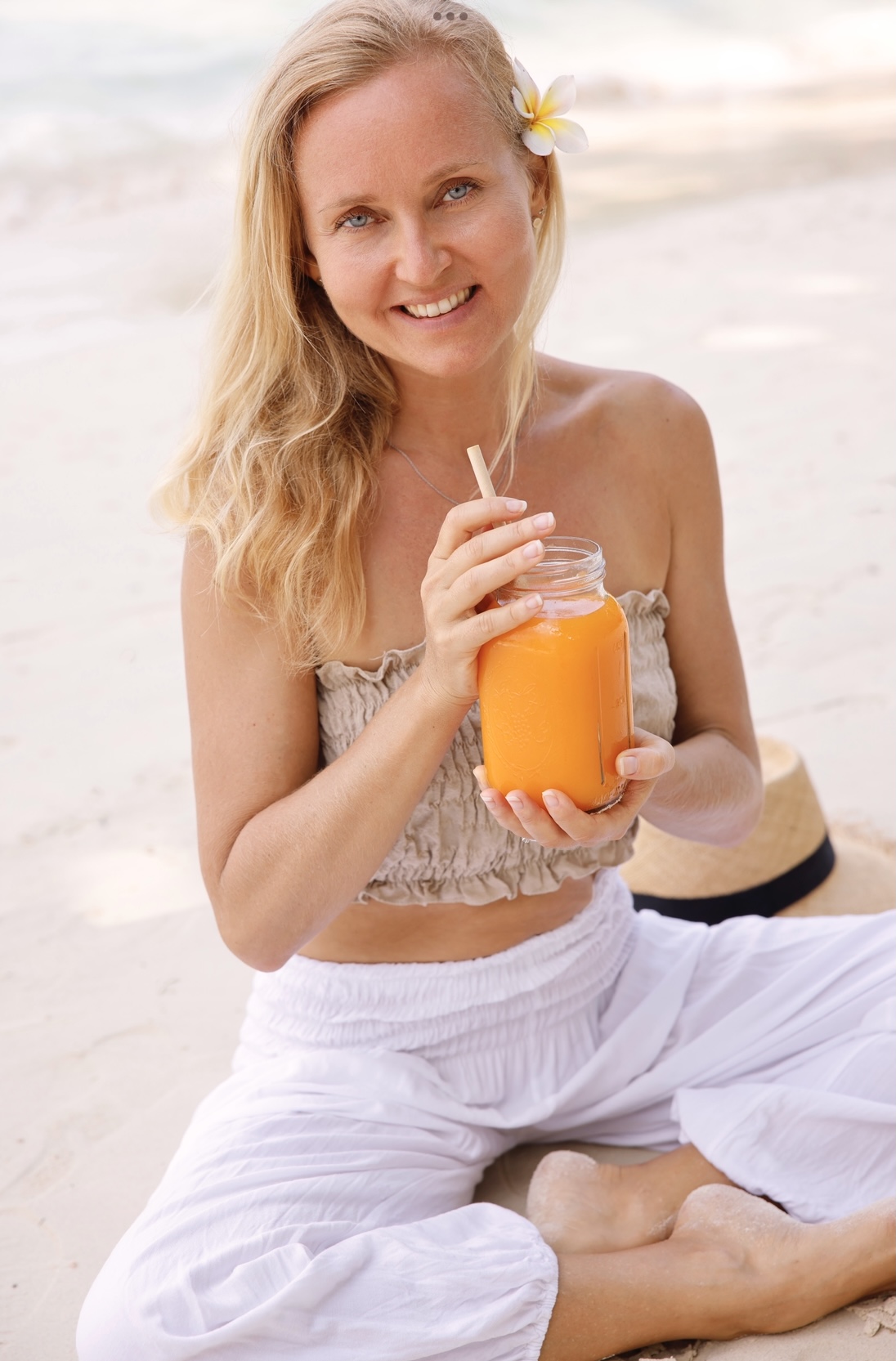 I believe, that detoxification is mother nature's way of healing. It restores health and vitality to our body, mind and soul, through natural processes of removing toxic substances from the body.

My name is Helena (41 years) and I'm a passionate, Dr. Morse certified detox specialist, consulting people in a well-known health facility in Thailand as well as guiding people with private coachings all over the world.

Brutal menstruation pain started my personal health journey more than 10 years ago in my late twenties. Being able to stay alive during these days only by taking painkillers and being told by the academic medicine that this was normal, fuelled my dedication to learn about the principles of natural healing, experimenting with diet, herb supplements and lots of detoxification therapies.

My goal is to help women with similar issues to heal and rebalance, most importantly to detoxify their body from birth control pill hormones as well as heavy metals, to be able to live and enjoy life to its fullest!
A few years ago, I've found my purpose and devoted my life to the natural healing of friends, family and clients. Now, I'm here to support your personal healing journey in the best way possible.
My passion is to share Yoga, Meditation, Pranayama and any kind of movement with you.
Yoga is more then just Asanas, it's a lifestyle for me.
It inspires me, gives me strength, clarity, willpower and ease whenever needed.
I learned how my body is functioning in the different "seasons" of my menstrual cycle.
After many years of taking the contraceptive pill I returned to my natural cycle. Today I can say, that I'm much more relaxed and happy in this adventurous life as a woman then ever before.
I'm 41 years old now and feel super active and healthy.
I'm working as a Yoga teacher, Hormone Yoga Therapist and Hormone Health Coach.
Let me share my experience and passion with you.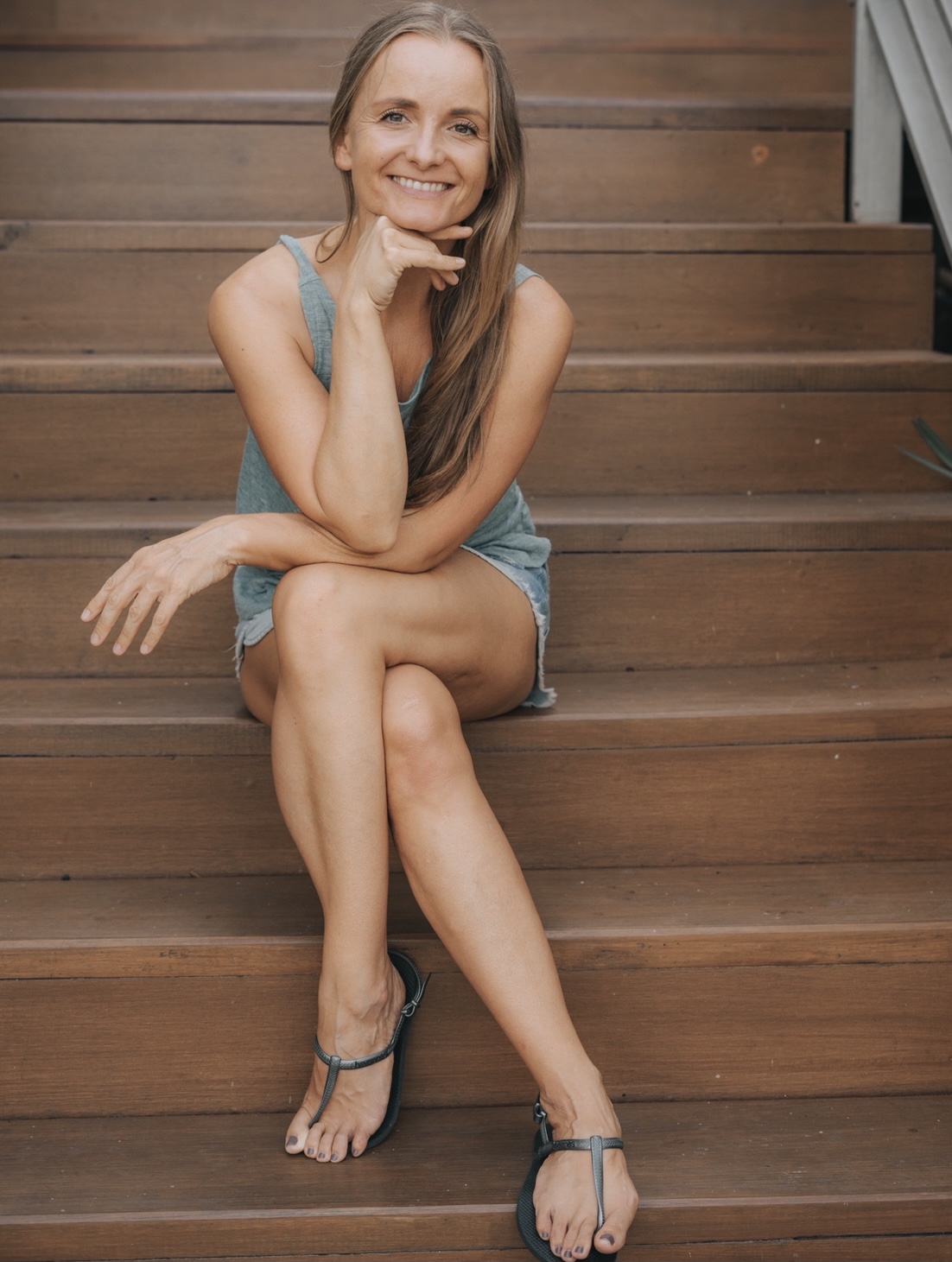 FAQ's
Q: Who is Reset for?
A: Reset is for women who are interested in optimizing their fertility, who want to stop using birth control, and who are looking for ways to improve their overall health and well-being. It's also an ideal course if you recently stopped taking synthetic hormones and are not back to your natural cycle. 


Q: What topics does Reset cover?
A: Reset covers a range of topics related to fertility, stopping birth control, and detox, including nutrition, stress management, movement, Yoga, breathing exercises, Hormone Yoga, hormone balance, and detoxification.
Q: How long is the course?
A: The course is self paced but ideally you wanna take a few weeks to integrate all knowledge. You can schedule the 1:1 Coaching sessions whenever your and our availability allows. 
Q: Is detox safe?
A: Yes, to understand why detoxification is important for your body and to learn how to support your body in the right way so your body can rebalance hormones or heal. Benefits of detoxification may include:
Improved digestion and gut health
Boosted immune system function
Increased energy and mental clarity
Reduced inflammation in the body
Clearer skin and healthier hair
Release from heavy metals and synthetic hormones 
Reduced cravings for unhealthy foods
Improved sleep quality
Reduced symptoms of chronic conditions such as arthritis or allergies
Q: Is Reset a replacement for medical care?
A: No, Reset is not a replacement for medical care. It is important to continue to work with your healthcare provider to address any specific health concerns you may have.
Q: Will Reset help me get pregnant?
A: Reset is designed to help optimize your fertility and support overall health and well-being, which can increase your chances of getting pregnant. However, there is no guarantee that Reset will result in pregnancy.
Q: Can I participate in Reset if I am currently using birth control?
A: Yes, you can participate in Reset if you are currently using birth control.
Q: Can I access Reset from anywhere in the world?
A: Yes, Reset is designed to be accessible from anywhere in the world, as long as you have an internet connection.
Q: What kind of support is available during the course?
A: Support during the course includes 2 live coaching calls, and email support from Helena & Mika.
Q: When does it start?
A: Once the course is officially online you can start whenever you feel ready.

Q: When are the live calls?
A: You can schedule your individual 1:1 Coaching calls whenever you're ready. We will the try our best to find a convenient time for you. 
Q: I am a yoga beginner? Can I still participate?
A: The course is independent of a fitness or yoga level. If it does get too strenuous in a yoga workout, then please take a break and use the given modifications.
Q: Can I participate if I don't have a menstrual cycle?
A: Yes absolutely! If your cycle is currently irregular or absent, then it is even more important for you to get back into balance. If there is no cycle, we follow the phases of the moon.
Q: What do I need for the course?
A: All you really need is a computer / laptop / pad or phone plus, of course, an internet connection. For the yoga lessons you will need comfortable clothing, a yoga or exercise mat, a belt, blocks or books and some pillows.
Q: How long do I have access to the videos?
A: You have lifetime access to all course material.