Feminine Flow
Aligned with your cycle.
Learn, how Yoga & Ayurveda can help you to balance your hormones to make you feel better.
Feminine Flow is an online course over 5 weeks with prerecorded content and live calls.
Closing date is the 31st October 2021.
The first live call will be at the 6th November 2021.
Feminine Flow is the right course for you if you wanna learn more about your cycle, yourself as a woman, Yoga and Ayurveda.
As women we're having to master so many things to the same time. Job/career, partner/family and social activities can be so time consuming, that there's hardly any time left for ourselves.
A lot of woman have or even want to function a 100% at all times !
This can have tremendous consequences for our overall health. Start to understand the body-mind connection and learn more about yourself.
Aligned with nature and traditional methods from Yoga and Ayurveda we will guide you into a happier and healthier life.
This course is a collaboration inbetween :
Daily Balance & futurehippie
We're looking forward to start this journey with you together.
Steph & Mika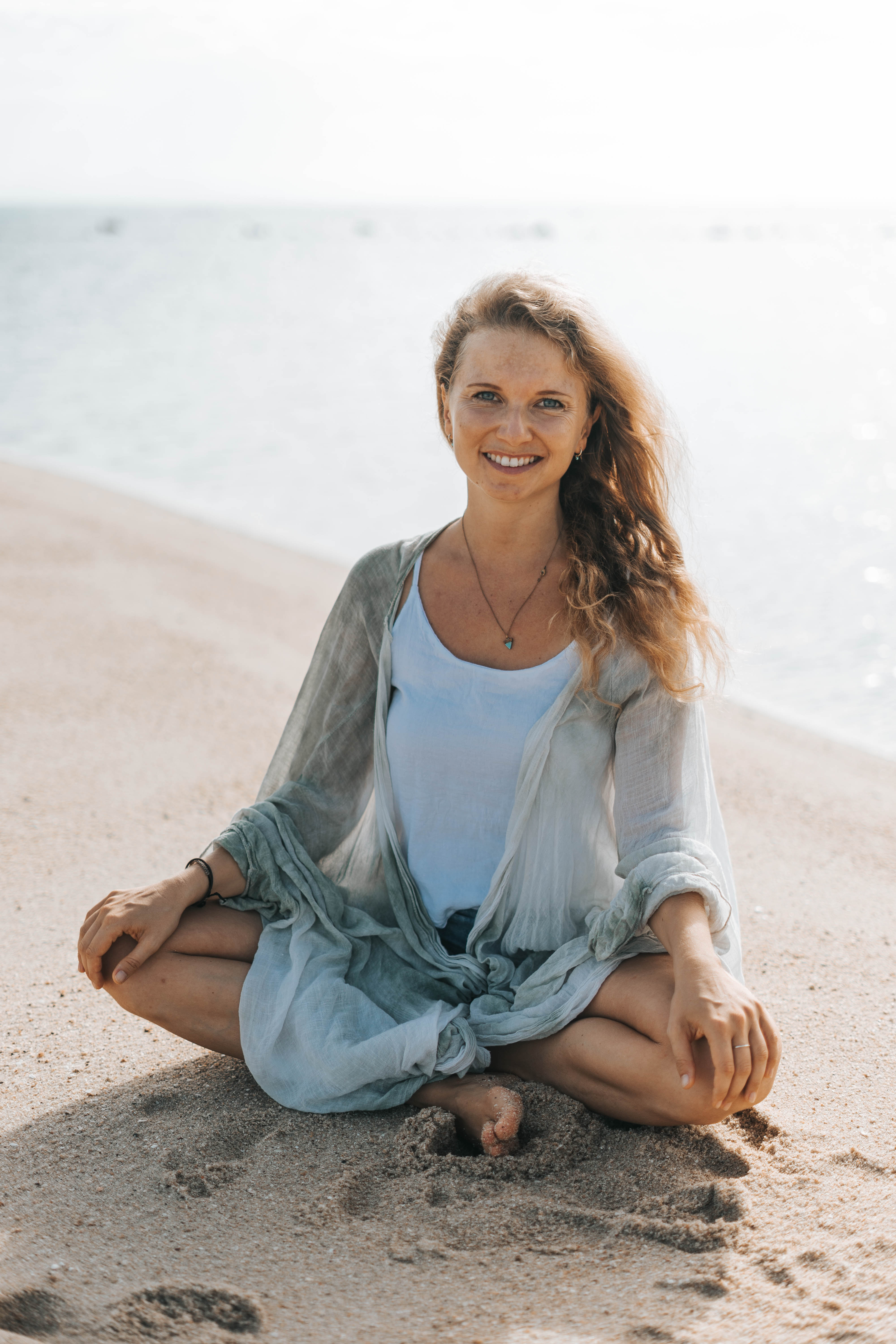 Ayurveda & Yoga are helping me to feel balanced and to face life challenges with more ease.
With "Daily Balance" I'm sharing my knowledge and positive experiences with you. My slogan is "It's all about the Balance".
Let me help you to connect with yourself again and to feel aligned with your intuition. Feel what your body and soul is asking for.
As women, we're cyclical beings. Our energy level is due to hormones constantly changing.I am living a much more fulfilled life since I fully understood it and started to adapt my life accordingly.
Living in tune with my cycle and nature, with the help of Yoga & Ayurveda, makes me feel happy and alive.
My passion is to share Yoga, Meditation, Pranayama and any kind of movement with you.
With futurehippie as a Yogaretreatcenter in Thailand I fulfilled myself a dream. Due to the pandemic and private changes futurehippie turned into an online and offline Yogaschool without a fix location.
Yoga is more then just Asanas, it's a lifestyle for me.
It inspires me, gives me strength, clarity, willpower and ease whenever needed.
I learned how my body is functioning in the different "seasons" of my menstrual cycle.
After many years of taking the contraceptive pill I returned to my natural cycle. Today I can say, that I'm much more relaxed and happy in this adventurous life as a woman then ever before.
I'm 39 years old now and feel super active and healthy.
Let me share my experience and my passion with you.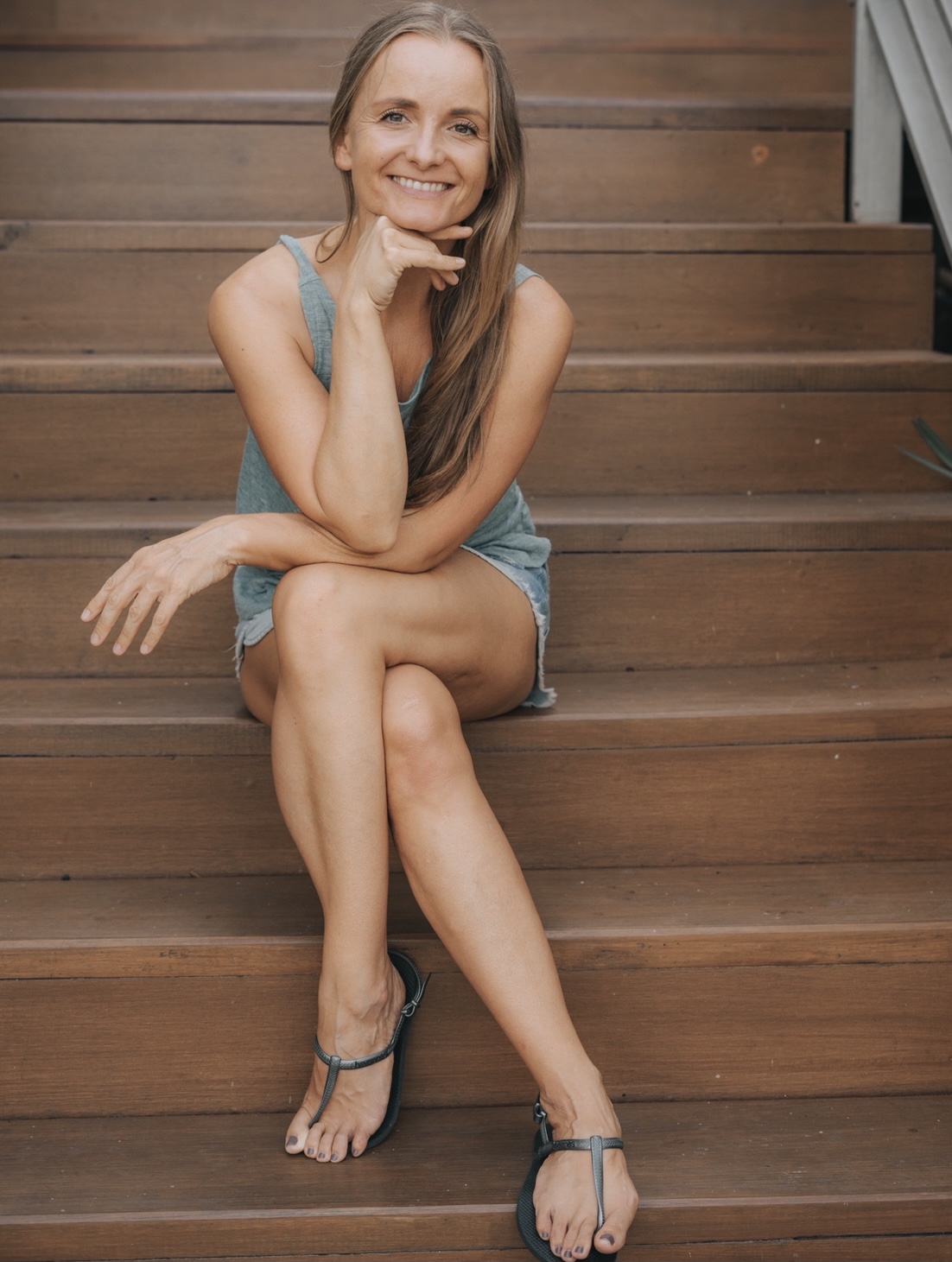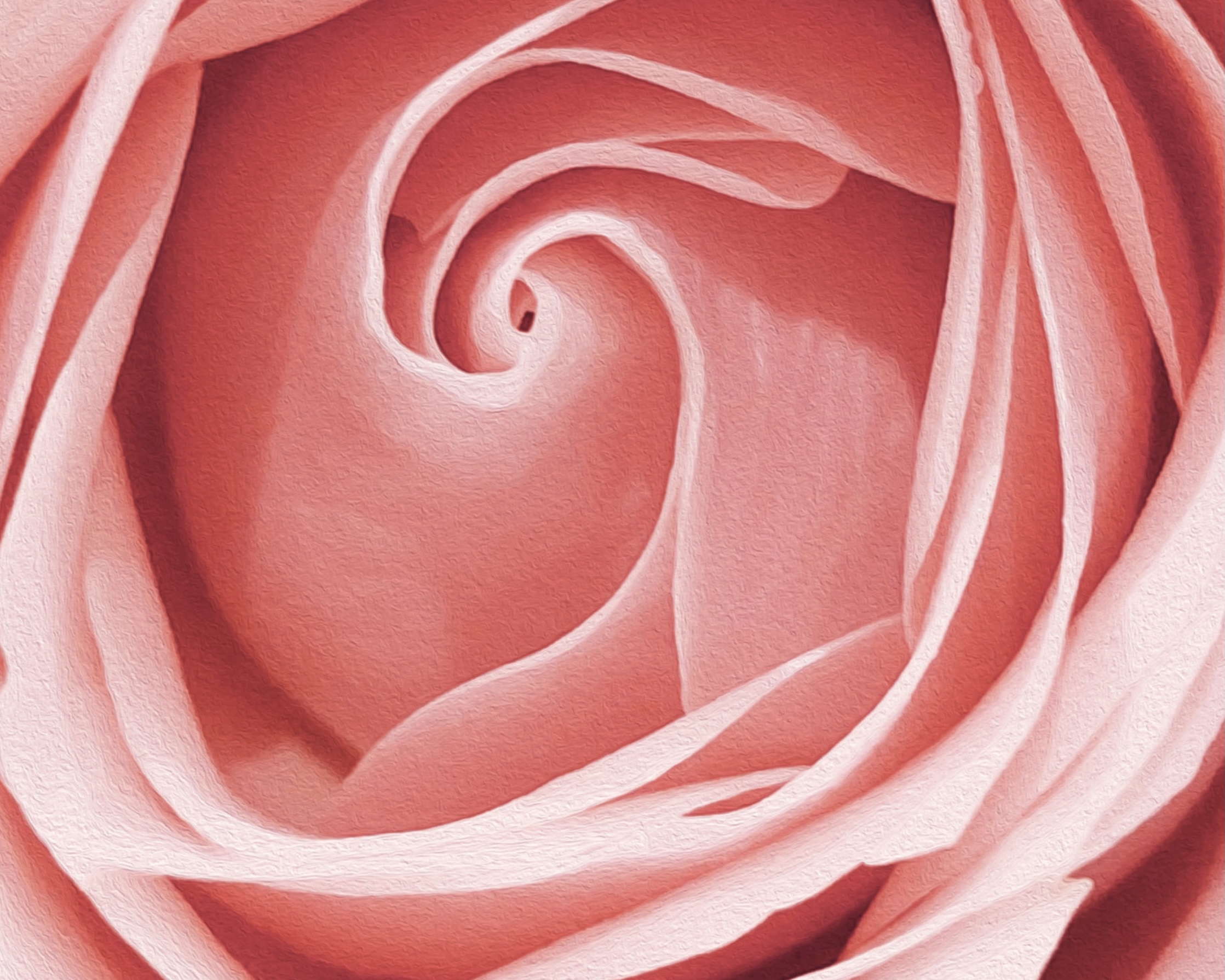 Learn more about your feminine power, your cycle, the hormones and why there are having such an influence on us.
Also if you don't have a regular cycle right now, you will benefit of this course and learn a lot about yourself. We're creating a virtual, save space to empower each other on this journey.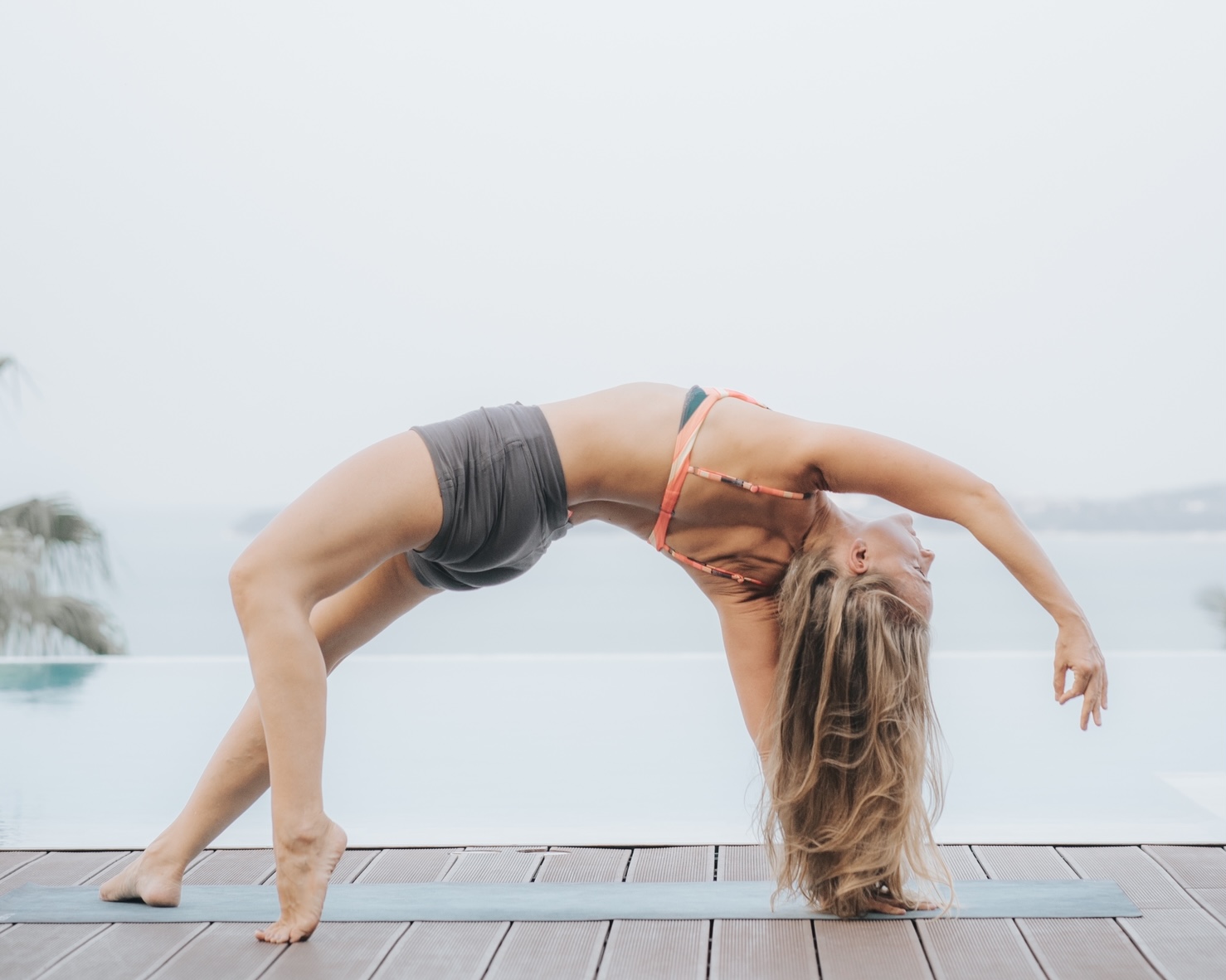 For every "season" of your cycle or moonphase you will receive specifically designed Yoga and movement classes, which you can practice and repeat in your own time. Additionally you have access to breathing and Meditation techniques.
You can step into your full potential of a well balanced life.
Learning when your body and mind needs more rest and when it's time for more movement will help you to develop a wonderful connection towards yourself.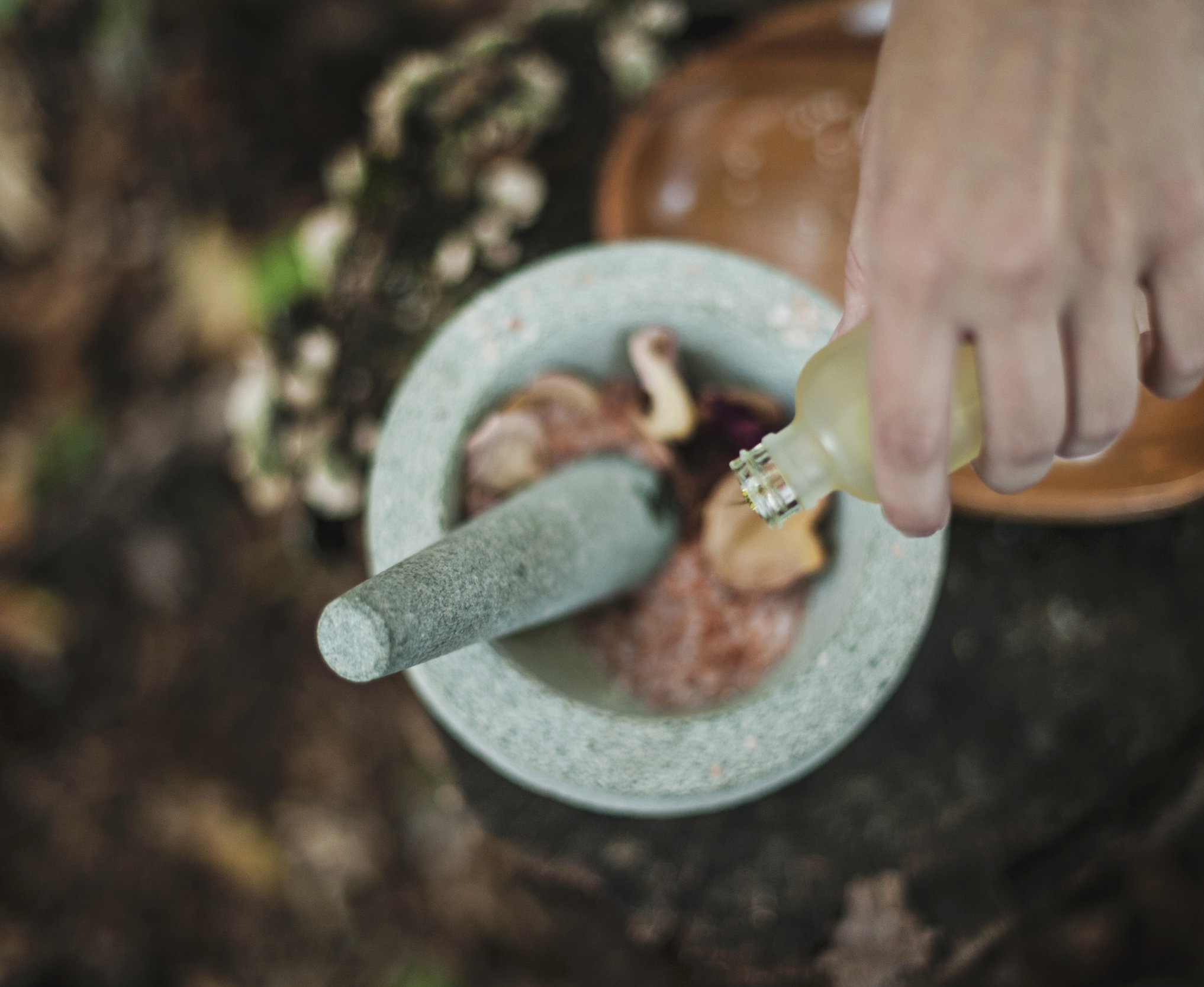 Not only the cycle has an influence on you, also you can influence your cycle !
With the right nutrition & lifestyle you have the chance to optimize your health. Get back into the control of your cycle and nourish yourself with the right diet for yourself.
Understand Ayurvedic principles, learn about the Doshas and how they influence your cycle.
You will learn which herbs, spices and herbs are beneficial and which you should avoid or reduce.
FAQ's
 When does it start ?
Registration closes on 31st October 2021. You now have time to watch the intro videos and prepare before we meet on November 6th for the 1st live call via Zoom.
 After the 1st live call you can view and practice the modules individually for your cycle / moon phase.
We also offer a live call for each module.
When are the live calls and what happens during the live calls?
We meet on following Saturdays at 2pm CET/ 8pm ICR via Zoom:
November 6th / November 13th /
November 20th / November 27th /
December 4th
 If you are unable to attend live, a recording will be waiting for you.
 The live calls/ woman circle are about 60 minutes long. It's all about exchange and support. Bring all your questions and love.
 Here you have the opportunity to ask questions, get to know the others and expand your knowledge.
 I am a yoga beginner? Can I still participate?
 The course is independent of a fitness or yoga level. If it does get too strenuous in a yoga workout, then please take a break and use the given modifications.
Can I participate if I don't have a menstrual cycle?
Yes absolutely! If your cycle is currently irregular or absent, then it is even more important for you to get back into balance. You are also welcome to participate if you are in menopause. If there is no cycle, we follow the phases of the moon.
What if I don't know where I am in the cycle?
Everything is explained to you in detail in the intromodule. We support you in finding out where you are in your cycle and what exactly that means for you.
What do I need for the course?
All you really need is a computer / laptop / pad or phone plus, of course, an internet connection. For the yoga lessons you will need comfortable clothing, a yoga or exercise mat, a belt, blocks or books and some pillows.
What does the course include?
5 modules with videos on the topics: Understanding the cycle, Ayurveda - Diet & Lifestyle
 5 varied yoga videos
 Breathing exercises and meditations
 a dance meditation
 Workbook
 Recipes
 Cycle journal
 Impulses and questions to reflect
 Access to a private Facebook group
 5 live calls
How long do I have access to the videos?
You have 3 months access to all course material.