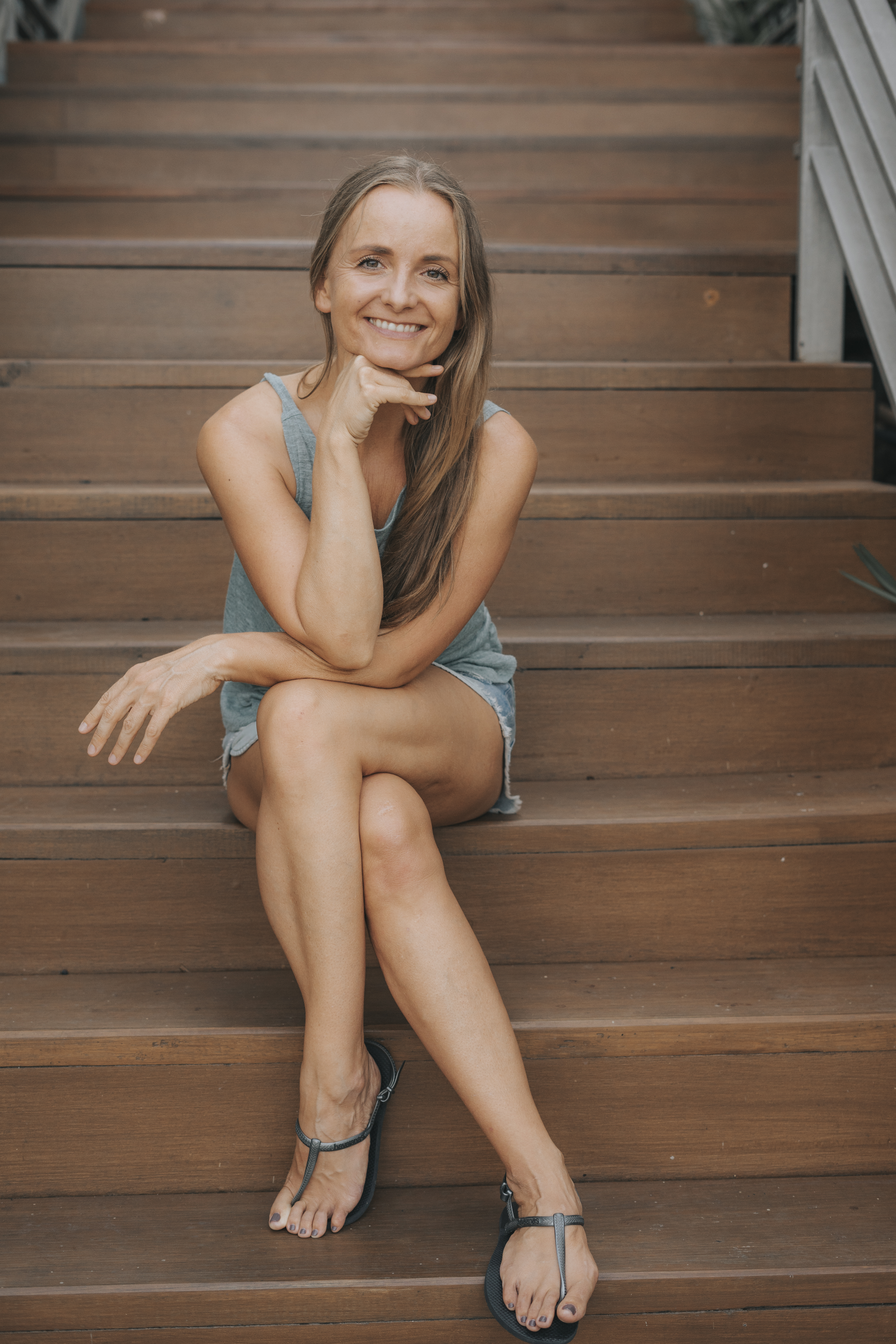 Take your Yoga beyond the physical practice to transform your life.
An 11 week online program with live classes 3 times per week  and additional pre–recorded material.
Start: 1st February 2022 !
This training will certify you to teach yoga and enhance your self-development. You will go outside of your comfort zone but be supported throughout by Mika from futurehippie. 
This is an introduction to different aspects of yoga , including safe and effective practice. It will be a small group to enable a lot of time and attention for every student. Take your practice to the nextlevel and start a journey that goes beyond knowledge!
Upon completion you will have a thorough knowledge of anatomy, understand how to sequence and design a yoga class, have awareness of the history and philosophy of Yoga and have gained the confidence to teach.
You will also leave with tools to commence or continue living a well balanced and healthy yoga lifestyle.The course is appropriate for all levels of physical practice.
Since 2005 Mika is practicing Hatha Yoga.
Her daily yoga practice is her base from which she draws her energy and recharges strength for all the adventures. Mika has completed her yoga teacher trainings in Bali and India. 
200h Hatha / Vinyasa Yoga, Shades of Yoga, Bali 100h Myofascial Yin Yoga, Beta Lisboa, Bali; 36h Flyhigh Yoga, Gili Trawangan; 300h Hatha Yoga, Yog Peeth, Rishikesh, India.
She taught in Bali, Gili Trawangan, Germany, Spain, India, Cambodia, Malaysia and Thailand. 
In 2018 she opened futurehippie, a retreat center on Koh Samui, Thailand. Since 2020 Mika is operating futurehippie as an online and in person Yoga school.
Yoga style 
Learn the basics of Hatha and Vinyasa Yoga during this 200h training. You will be able to guide beginner students and intermediate practitioners through a safe Yoga class, when finishing this course. 
This training is well balanced to learn Yoga Asanas, Pranayama, Meditation as well as the theoretical part such as Anatomy, Philosophy and Teaching Methodology.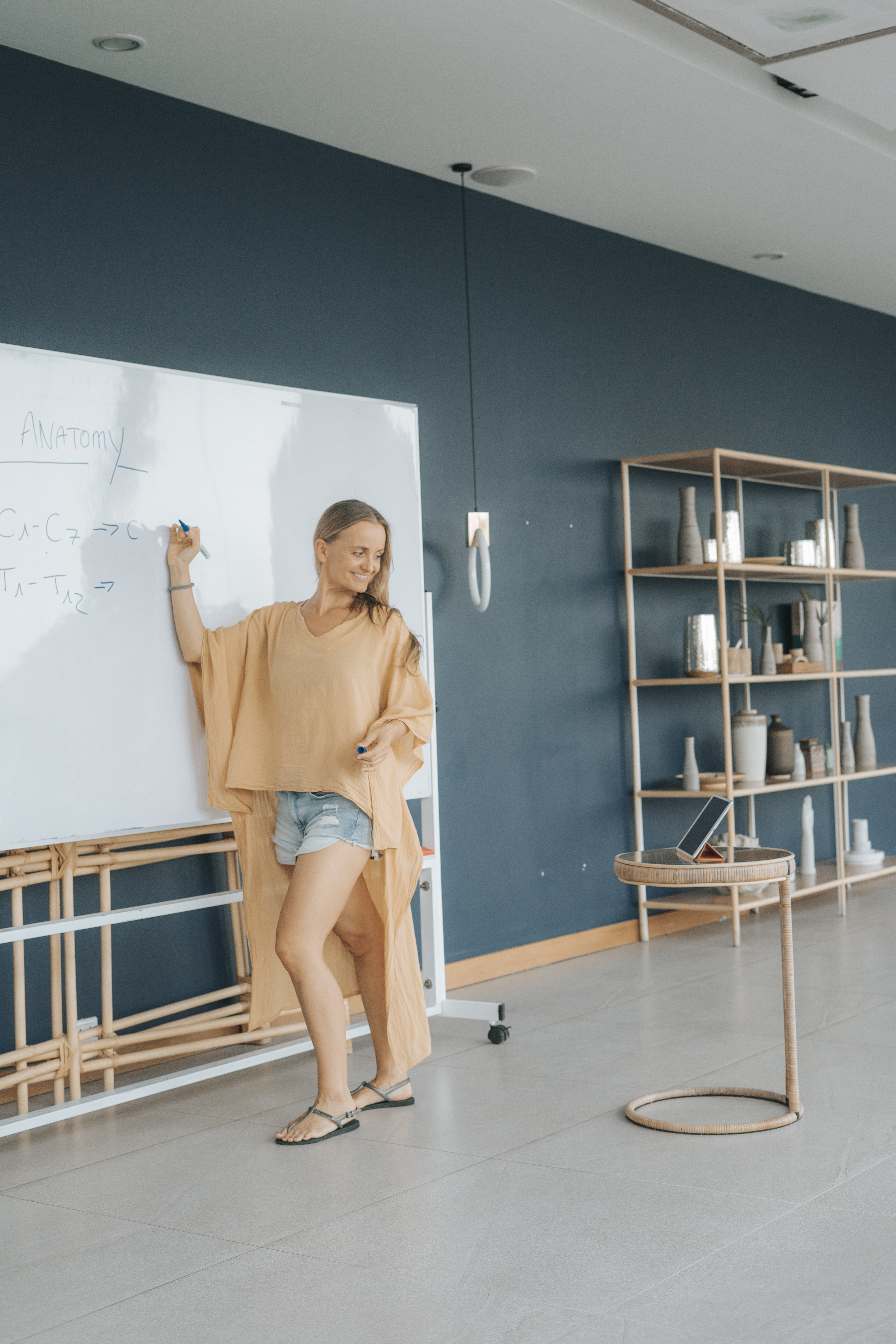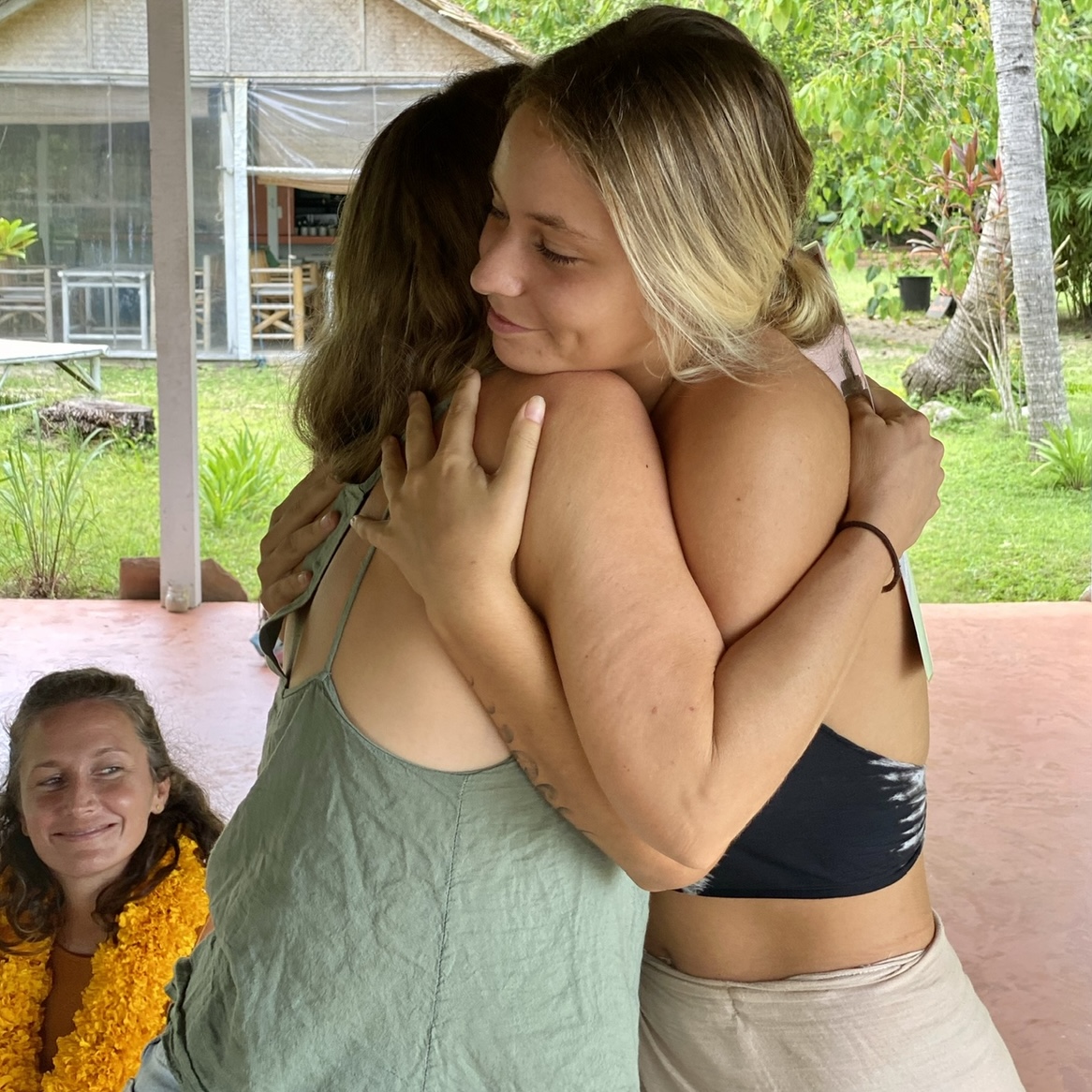 Read what others say
Polly, 23rd June 2020
Completing my 200h training with futurehippie here was a beautiful experience. Mika held the space perfectly for us to develop, learn, make mistakes and ask a lot of questions about Yoga and her experience. Mika is such a knowledgeable, kind teacher, it was a pleasure to learn from her. She guided us through adjustments, cueing, modifications, sequencing and yoga business.
Jessie, 10th June 2020
I did my 200h training with futurehippie and had such a great experience. Mika was so quick to respond to all of my questions. The course length was much longer than other yttc's, giving us more time to dive in and digest topics. Mika gave us amazing training on teaching methodologies and adjustments for students. Most importantly we had a lot fun.
Lena, 22nd July 2021
You gonna get Yoga from the heart. I'm absolutely happy with the course and couldn't wish for a better teacher.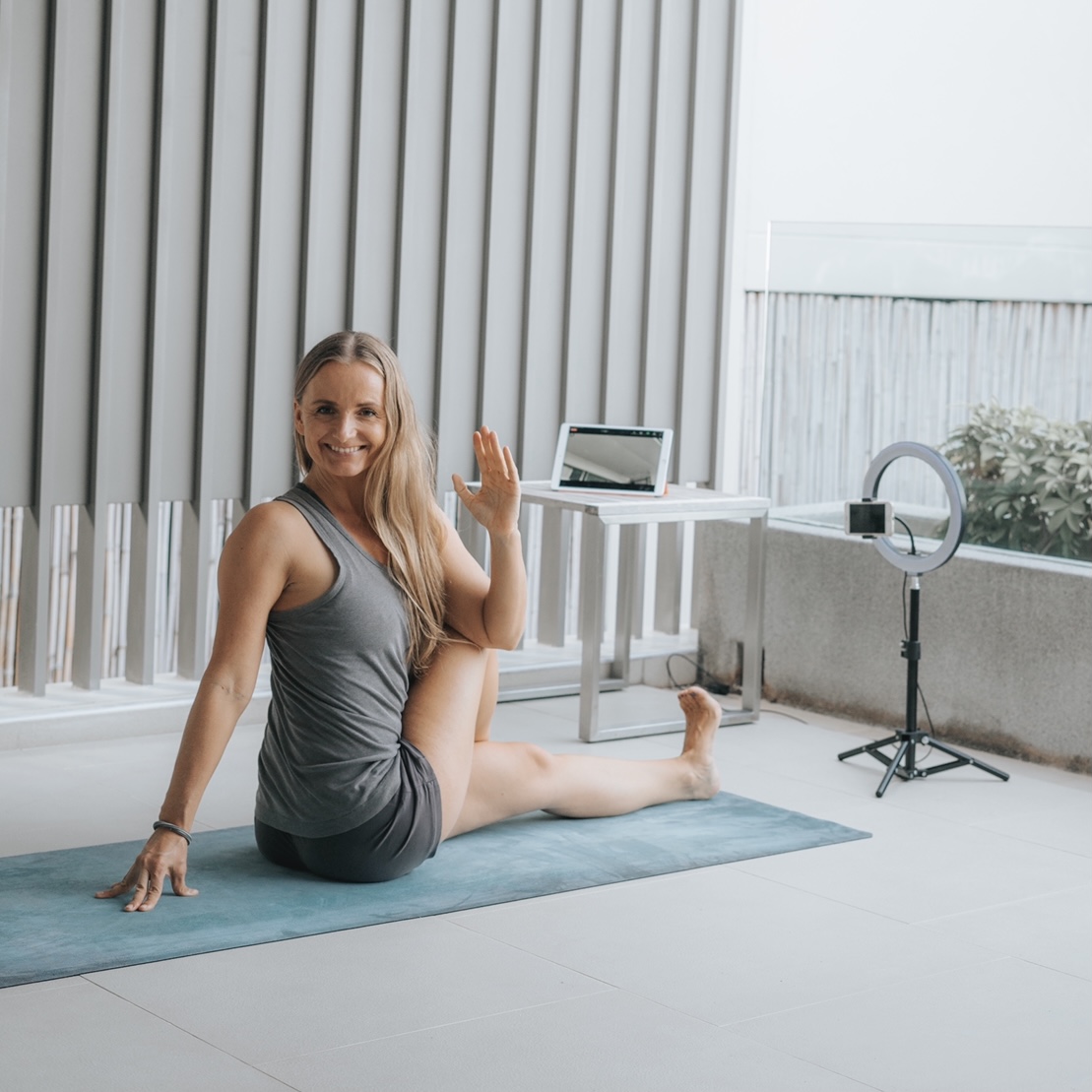 What's in there ?
This 200h online Yoga teacher training is a fundamental course to understand the basics of teaching Yoga and for your self development. The prerecorded material you will watch and practice in your own time.
The live classes will happen on Tuesday, Thursday, Saturday and every second Sunday.
You also get 2 private, online one on one sessions via Zoom, which you can schedule with me accordingly to your pace and timezone.
Included is also a downloadable manual in a PDF format with lots of information about Yoga Philosophy, Anatomy and Teaching Methodology.
Not included in the course is extra learning material like recommended books, a Zoom account and books to journal and making additional notes.
My recommendation is to finish the course by the 23rd April. If you need more time you can extend until the end of June 2022.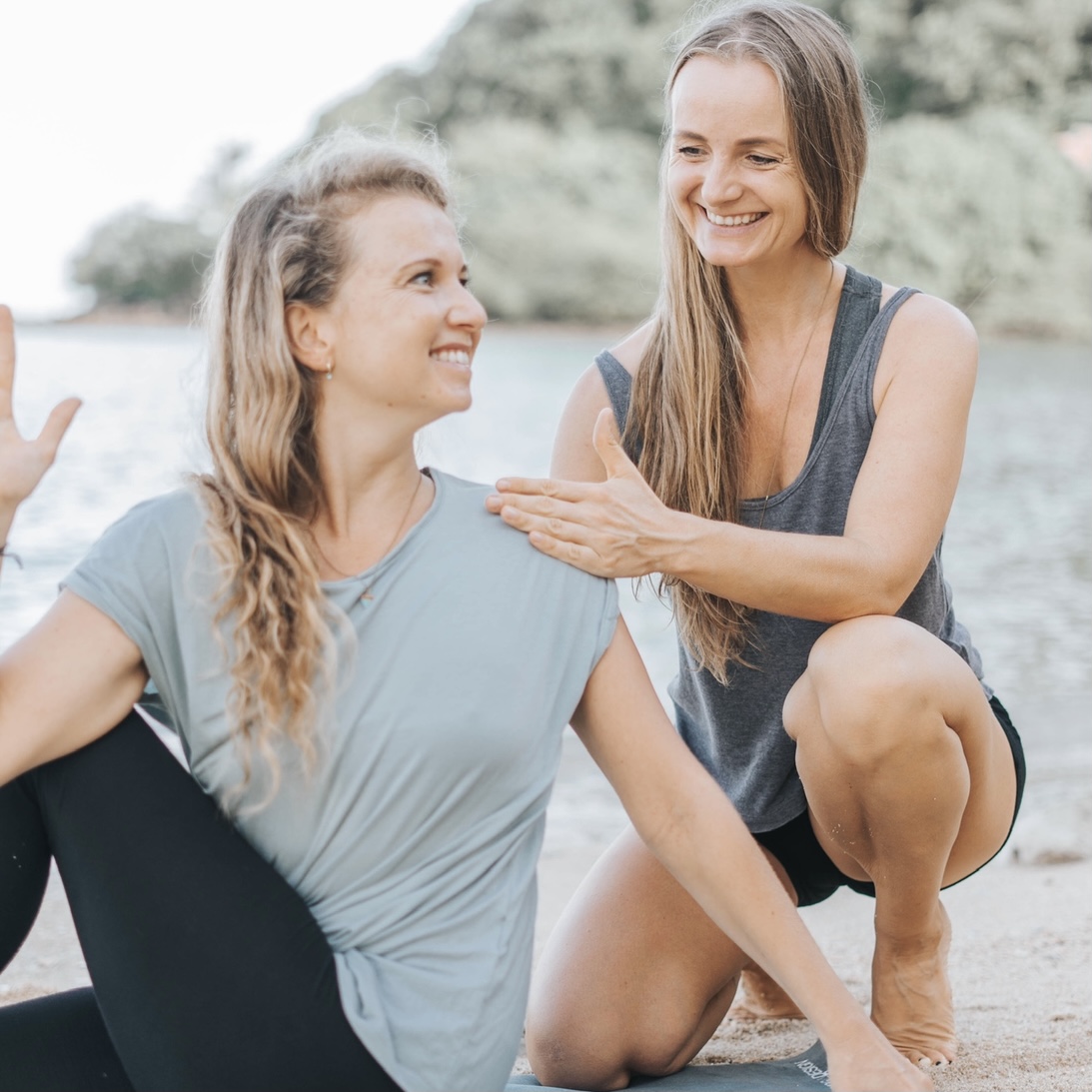 Full Support
If we see this challenging time as a time for growth and learning we will come out of it even stronger and as a better version of ourselves. If we're just living in fear, we create negative emotions, which can make us sick. To step out of it requires energy. Your energy investment will return with something so much more bigger and valuable. Create the life, you wanna live and make the shift into positivity.
It's time to to level up !
One important thing in life and Yoga is "Sangha". Sangha means community- the people, friends & family you surround yourself with.
Although part of the course is online, I want you to know, that I'm always there for you if you have any questions. Please send me an email and I will come back to you within the next 24 hours. We will also create a Whatsapp group where you can share your process, ask questions, share links and connect to the others in this private circle.
I am positive that we will create a nice group with like minded people who support and help each other to grow.


Susy shares what she loves about the program